Living in Milwaukee
Resources, Information and More About Our Beautiful City
EXPLORING THE AREA AROUND MIM
The area around MIM has many excellent restaurants, coffee shops, brew pubs, clubs, new and used clothing stores and other retail establishments.
S. 6th, S. 2nd, and S. 1st Streets are rapidly developing areas with new businesses opening on a regular basis.
South of MIM, on E. St. Paul toward Lake Michigan, is Milwaukee's Historic Third Ward which also has many businesses and on-going development.
Have fun exploring Milwaukee!
HOUSING RESOURCES
MIM cannot provide housing for students. We do help you find roomates if you let us know via e-mail or mail that we can release your contact information to others. It is then up to you to make any arrangements.
You can use the Student Message Board to seek housing arrangements.
Summer, short term housing is available in the UW-Milwaukee Dormitories. The UWM Dormitories are approximately a 15 minute drive from MIM. Space is limited so if UW Guest Housing does not have a preferred location UW Guest Housing will contact you about other options. The earliest date is July 8th and the latest date is Sunday, July 30th. If you need accommodations outside of that window please email [email protected] and include Montessori in the subject line.
Click here for information about rates and rooms available. You will be directed to login or create an account to view the information and/or register for housing.
During normal business hours in the USA (9am – 5pm central time) you can also contact the Guest Housing Coordinator Joshua J. Boehm (414) 229-0514 [email protected].
The following web sites may also help:
Corporate Housing (These are companies that provide fully furnished and outfitted apartments for a minimum of 30 days. The nearest ones are at least a 15 min. drive.
Marriott Hotels does this also, call 1-800-516-7356
Extended Stay America Hotel.
The nearest is about 30 min. drive
Call: 414-443-1909
Extended Stay America website
11121 W. North Ave
Wauwatosa, WI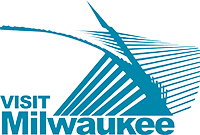 VISIT Milwaukee is an award-winning convention & visitors bureau providing information on premier events, hotel accommodations, transportation, restaurants and fun things to do in Milwaukee, Wisconsin! Experience the warm hospitality of Milwaukee's local businesses. We hope to see you soon!
Request the 2018 Visitor's Guide!
Roommate inquiries, housing opportunities, student classifieds, communications from or to students
Get In Touch
Location: Alverno College, 3400 S. 43rd Street, PO Box 342922, Milwaukee, Wi 53234
Telephone: (414) 382-6560
Email: [email protected]
Non-Discrimination Policy
The Montessori Institute of Milwaukee, Inc., does not discriminate with respect to its faculty, staff, students, employees or any other relationship within the corporation on the basis of race, color, sex, handicap, religion, national or ethnic origin.